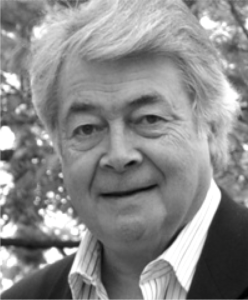 David McMillan is a highly-regarded veteran in the Hotel and Resort sectors across four Continents. British-born McMillan has served as the Official Voice of the Global Hotel and Restaurant Industry acting as CEO of the Paris-based International Hotel & Restaurant Association. He has also been elected as three-term Chairman of the Hotel Association of Canada.
David has held senior management positions with several major Hotel and Resort Groups, he opened the first purpose-built Four Seasons in the world, operated four Hyatt Regency hotels including El Salvador, Riyadh, Saudi Arabia and their 'Flagship' 700 room Hyatt Regency Acapulco. 
David's experience includes all aspects of Project Planning, from Concept and Design through to Economic Underwriting and Financial Planning. His global project development experience is unparalleled with major Hospitality Brands, Development Companies and Entertainment Companies such as the Cirque de Soleil. His expertise in experiential planning, development and operations ranges from mixed-use Urban Projects to Luxury Resort Communities. David has a long history of building financially successful projects around the globe.