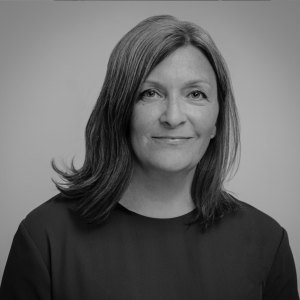 Marie-Christine Pinard brings a range of international real estate and land development experience to her senior role at Pacifica 360, for which she focuses on projects in North America and in Europe.
Beginning her career leading the design of large-scale, international projects as an architect in charge of multidisciplinary teams, she later made the transition into real estate development when she joined Intrawest to be involved in North American and European destination resort developments in early 2000.
Over the course of her 25-year career, she has honed the ability to transform an architectural vision into real estate sales, and has leaded teams into the conception, development, and realization of entire communities, from early envisioning to hand over to operating entities, including mixed-used communities, transit-oriented developments, prime hotels, spas and other commercial units, and various residential typologies.
Marie-Christine is a graduate of the Laval University School of Architecture and is a member of the Ordre des Architectes du Québec (OAQ) since 2003. She also holds an MBA from the HEC Montreal since 2007, and a MSc in Urban Management and Development from Erasmus University in Rotterdam, Netherlands, 2020.