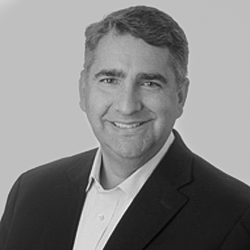 Marcos Casillas has over 25 years of hospitality real estate experience with a focus on asset management and investments. Prior to rejoining 360, Marcos was the former Managing Director of Rockbridge Capital, a private equity firm and the 9th largest hotel owner in the United States. At Rockbridge, he was responsible for the financial performance of 75+ Hotel investments with around $3.0+ Billion in Capitalization. Working with a team of Asset Management professionals and partnering with 20+ Operating Management Companies, he oversaw the development and implementation of business strategies focused on maximizing the results of each asset and enhancing the value of the assets through performance analysis, capital investment, and execution of strategic business initiatives.
Prior to joining Rockbridge, Mr. Casillas was the Vice President of 360 (Dundee 360/360 VOX) Real Estate Corporation, a hospitality real estate group (and a director of its wholly owned subsidiary, the Enchantment Group) where he directed the asset management and acquisition functions for destination resorts, full-service, urban independent hotels, and world renowned spas wellness destination spas.
Prior to joining Enchantment Group, Mr. Casillas was the Vice President of Asset Management at Trinity Hotel Investors L.L.C. a global hotel real estate investment company based in New York.
Mr. Casillas holds a B.S. in Hospitality Management from Florida International University and a Certificate in Real Estate Finance from New York University.